As we reported yesterday, Swiss railways SBB are keen to increase their night train offer. But they, like every other player in this market, have the same rolling stock problems to overcome as anyone else. In this post we are going to look at the new NightJet service due to be launched in December 2021 between Zürich and Amsterdam. NightJet is the ÖBB brand, but this train will depart from Switzerland, cross Germany, and arrive in the Netherlands.
To run a train like this you need rolling stock.
A night train of sorts runs on part of this route: ICE 208/209 have no couchette cars or sleeping cars (only seats) but run all night between Basel SBB and Köln / Düsseldorf, and will be replaced by this new service – extended at both ends, and with couchette cars and sleeping cars.
We're lucky that thanks to the nerds at ICE-Treff we know the exact composition of the train already. The train will be composed as follows:
– 4 2nd class seating cars (provided by DB), Basel SBB-Amsterdam
– 3 2nd class seating cars (provided by SBB), Zürich HB-Amsterdam
– 1 1st class seating car (provided by SBB), Zürich HB-Amsterdam
– 1 sleeping car, Basel SBB-Amsterdam
– 1 sleeping car, Zürich-Amsterdam
– 2 couchette cars, Basel SBB-Amsterdam
– 1 or 2 couchette cars, Zürich HB-Amsterdam
Total: 8 seating cars, 5-6 sleeping cars/couchettes
The seating cars are all from the 1970s and 1980s, but are air conditioned, have sealed windows and decent suspension, and have been used regularly for daytime services for the past three decades:
Deutsche Bahn even has cars similar to these available for purchase second hand.
But when it comes to the night train stock, things get complicated.
None of the four companies closest to the operation of the train – ÖBB (with its NightJet brand), and SBB, DB and NS (the incumbent operators in the countries the train serves) have any extra night train stock to use. So couchette cars and sleeping cars will be leased for a three year period from RDC Deutschland – whose stock is currently used for the Alpen-Sylt Express.
RDC Bvcmz couchette cars will be used. They can run at 200km/h, but these date from the early 1970s, have poorer quality suspension than the seating cars above, and although there is air conditioning the windows can also be opened. While rail fans might have nostalgia for open windows, this de facto means a noisier trip. One carriage will also have a special compartment for passengers with reduced mobility. Having travelled in carriages like these in the past they are among the worst couchette cars still in operation in western Europe. This is one of these carriages, previously in service with BahnTouristikExpress: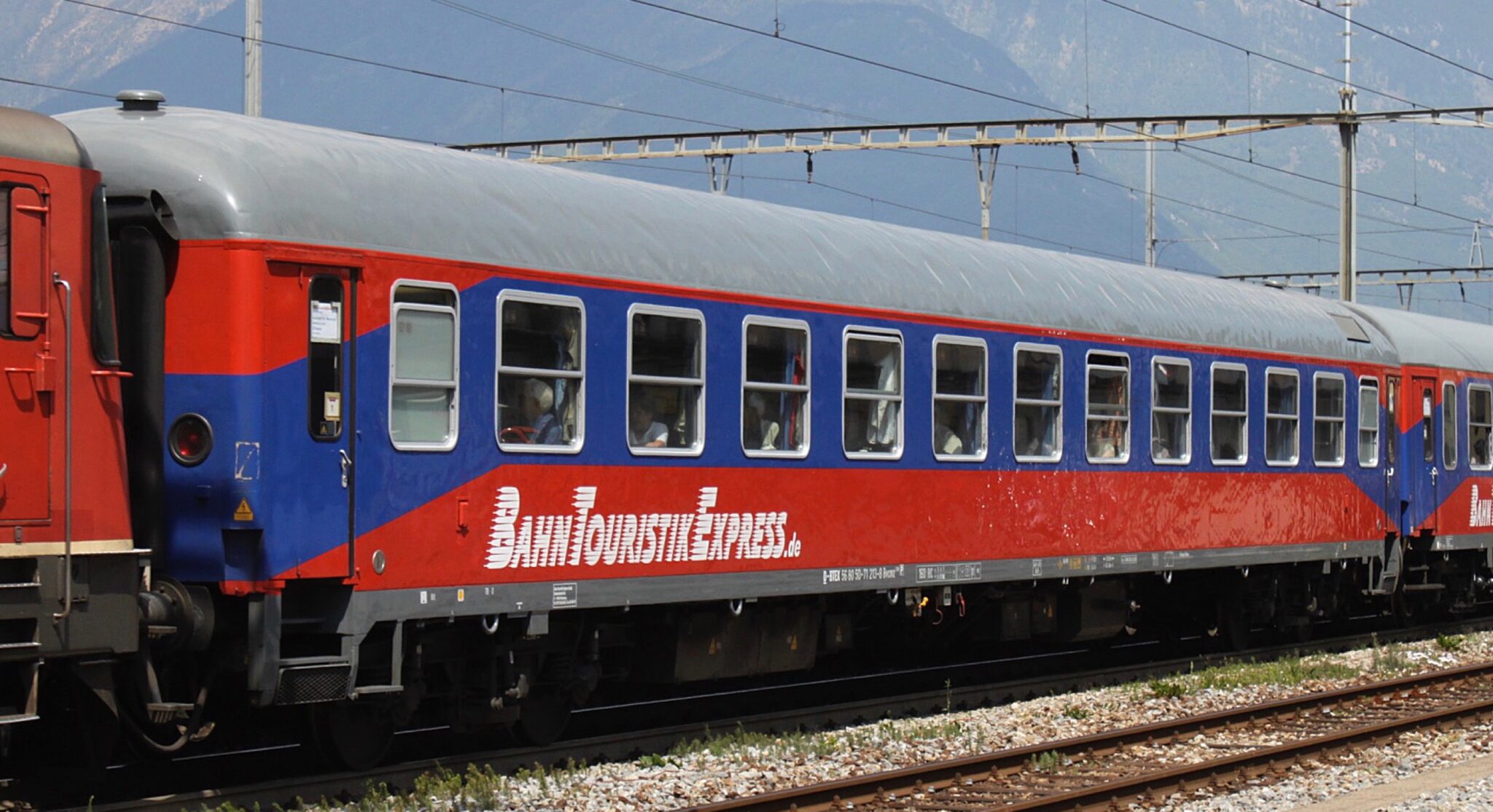 And last but not least, the sleeping cars. Here once more RDC stock will be used – ex-ÖBB WLAMmz AB33 sleeping cars from the early 1970s. These carriages offer compartments for 1-3 passengers, typical for sleeping cars, but also do not have sealed windows. Perhaps most important of all they have a maximum speed of 160km/h and poor suspension, making getting a slot for this new night train – especially between Basel and Mannheim – trickier than it needs to be, and journey time longer ideal as well. Plus I am not altogether sure whether these carriages offer the comfort befitting of the image of SBB and ÖBB!

Medium term this problem will ease – ÖBB's new NightJet carriages being built by Siemens are due to be running from the end of 2022, so this old stock can steadily be withdrawn.
But this case demonstrates the problem right now with rolling stock for night trains in Europe. Even the combined forces of ÖBB, SBB, DB and NS cannot do better than using carriages built in the early 1970s, that lack sealed windows and cannot run at speeds above 160km/h!
Photos used in this post
(3 pictures)
Ed Schofield from railguideeurope.com
Used with permission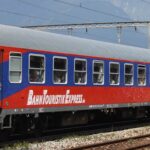 NAC
Bahntouristikexpress Bvcmz 56 80 50-71 213-8 D-BTEX passing Giubiasco train station in the consist of D 1895 from Basel Bad. Bf to Chiasso.
8 May 2011, 13:50:41
License: Creative Commons Attribution-Share Alike 4.0 International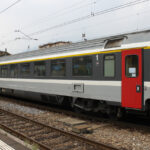 NAC
SBB CFF FFS Apm 61 85 10-90 220-7 at Locarno station in the consist of a northbound InterRegio.
5 June 2009, 18:28:51
License: Creative Commons Attribution-Share Alike 3.0 Unported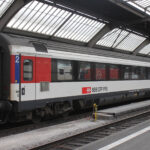 NAC
SBB CFF FFS Bpm 61 85 20-90 202-3 with modified air intakes at Zürich HB.
3 September 2012, 09:14:34
License: Creative Commons Attribution-Share Alike 4.0 International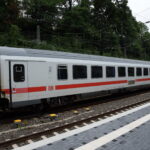 Hugh Llewelyn
61 80 20-94 447-5
July 21, 2019
License: Attribution-ShareAlike 2.0 Generic (CC BY-SA 2.0)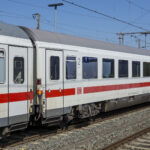 Albert Koch
Bvmmsz Bad Bentheim
September 5, 2018
License: Attribution-NoDerivs 2.0 Generic (CC BY-ND 2.0)