Our first task was to work out what night train connections exist in Europe at the moment. That is to some extent a work in progress (all detailed here), but the areas of Europe poorly served by night trains are already clear.
We will do a lot more detailed work on potential routes in Phase II of the campaign and until then are not ruling anything out or anything in, but our preliminary analysis is that at least these new routes ought to be viable:
Amsterdam-Brussels-Hendaye or Bilbao
Amsterdam-Brussels-Marseille or Barcelona
Barcelona-Milan
Belgrade-Sofia
Belgrade-Thessaloniki
Bordeaux-Toulouse-Milan
Copenhagen-Basel-Zürich
Copenhagen-Berlin-Prague or Warsaw
Copenhagen-Brussels-Paris
Frankfurt-Dresden-Krakow or Warsaw
Frankfurt-Marseille or Barcelona
Frankfurt-Milan
Kosice-Budapest-Zagreb
Marseille-Rome
Milan-Zagreb
Oslo-Göteborg-Hamburg-Berlin
Paris-Barcelona
Paris-Bilbao
Paris-Milan
Paris-Rome
Prague-Ljubljana-Zagreb
Vienna-Budapest-Belgrade
A fleet of at least 50 7-carriage night trains would be required to cover these routes – each route needs 2 trains, so 44 trains, with 6 trains in reserve.
All of these routes have a trip time between 8 and 16 hours, and hence are suited to night time services.
As explained in our Project Proposal, Phase II of the campaign would entail a complete market analysis – and that might conclude that either more or fewer trains would be required.
We also do not exclude the idea that more than one night train would serve a route each night.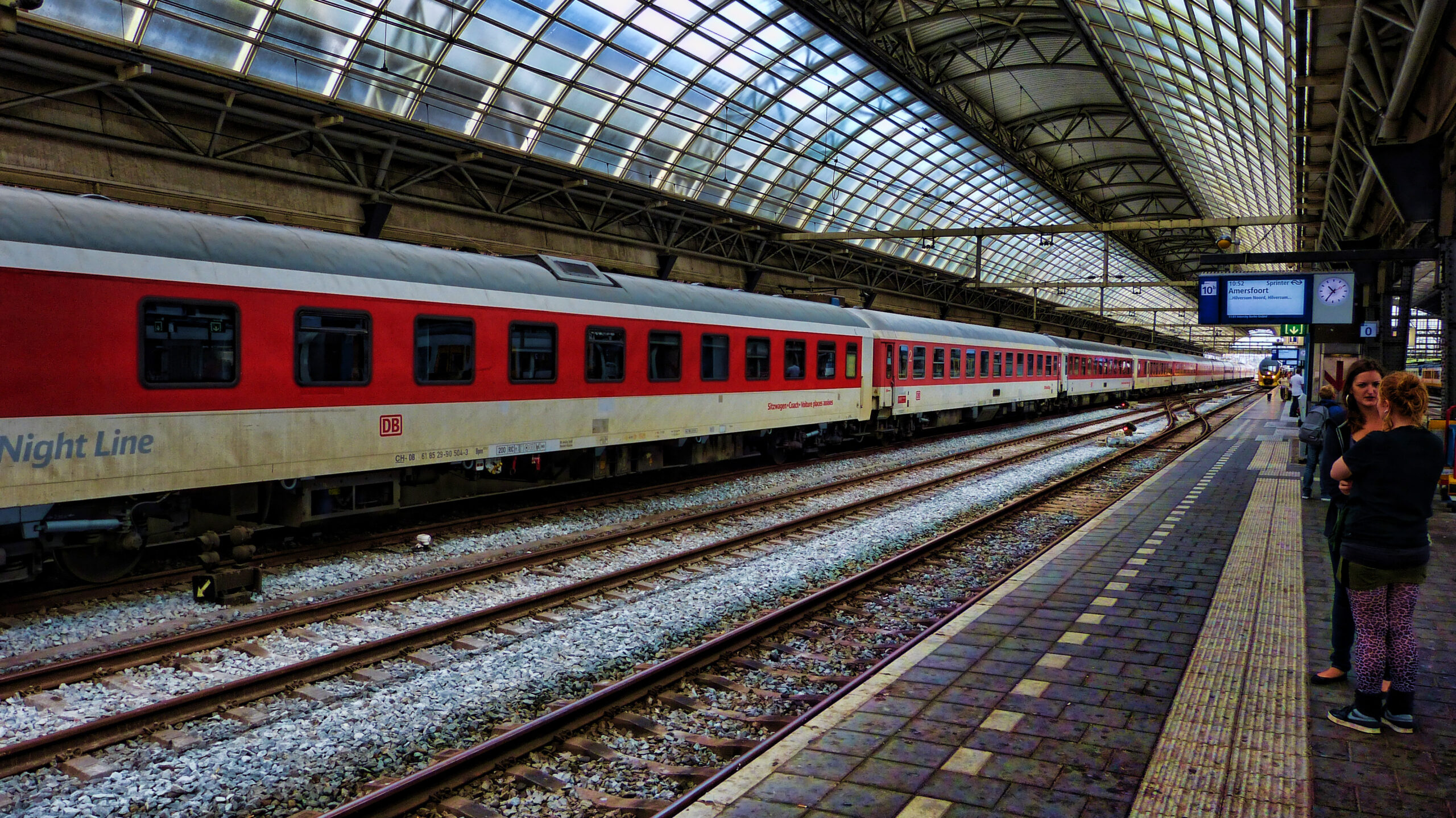 Photos used on this page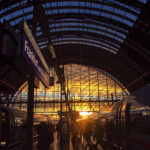 manolo guijarro
Sunset at the station
February 3, 2017
License: Attribution-NonCommercial-NoDerivs 2.0 Generic (CC BY-NC-ND 2.0)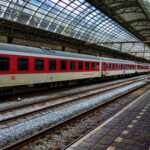 Mariano Mantel
Night Line
August 18, 2013
License: Attribution-NonCommercial 2.0 Generic (CC BY-NC 2.0)